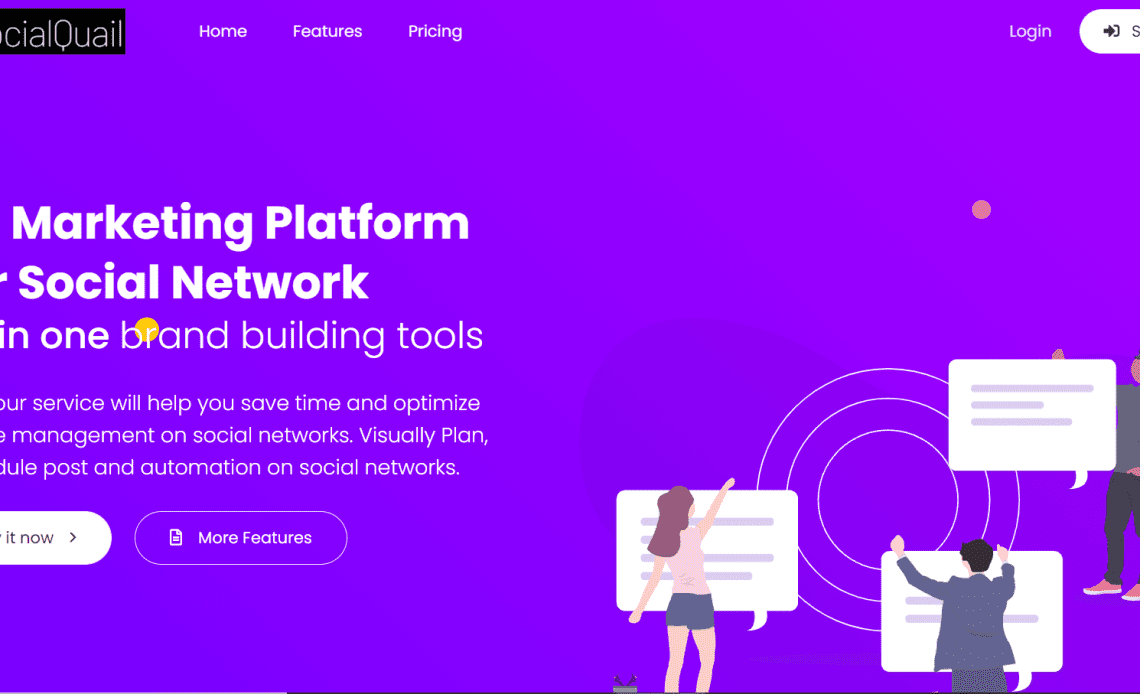 Actively posting across all your social media channels is like sending the same meme to six different group chats—exhausting, but necessary (they don't call me the meme supplier for anything).
Before social media can deliver real results for you, you've got to give your followers the content they want on every platform they have.
But unless you want to spend day and night scheduling posts across all your platforms, you need a simple tool that can do it for you (plus much more).
SocialQuail takes all the chaos of social media posting and consolidates it into one stress-free platform.
The first order of business for taking command of your social media presence is scheduling posts.
SocialQuail lets you schedule up to 500 posts at the same time using a multi-post creator.
Pick the best times for your content, or let SocialQuail take the wheel and schedule posts for you after you define a posting schedule.
There's even the option to automatically recycle posts after a certain time—that way, you can make production easier or remind your followers about an upcoming event.
Simply create a base post, then customize and preview it for each social network, saving you loads of time.
You can also easily watermark all photos and videos with your logo to make sure shares are benefitting your brand.
SocialQuail supports Facebook, Twitter, LinkedIn, Instagram, Pinterest, and WhatsApp (coming soon), so you'll have all the major players batting for your team.
You've got complete control of your posts after they hit the networks, too.
Get those hashtags going in follow-up comments, take advantage of your other channels with auto share, and clean up expired promotions with auto delete.
Sit back and relax. SocialQuail is social media on autopilot.
Whether you're a digital marketing team or one person doing the work of an entire digital marketing team (#StartupLife), social media can be a real-time sink.
Why waste time duplicating a post across all your social channels, only to do the same thing a few hours later for the next post?
SocialQuail lets you schedule content, follow it up, and analyze your strategies—all automatically.