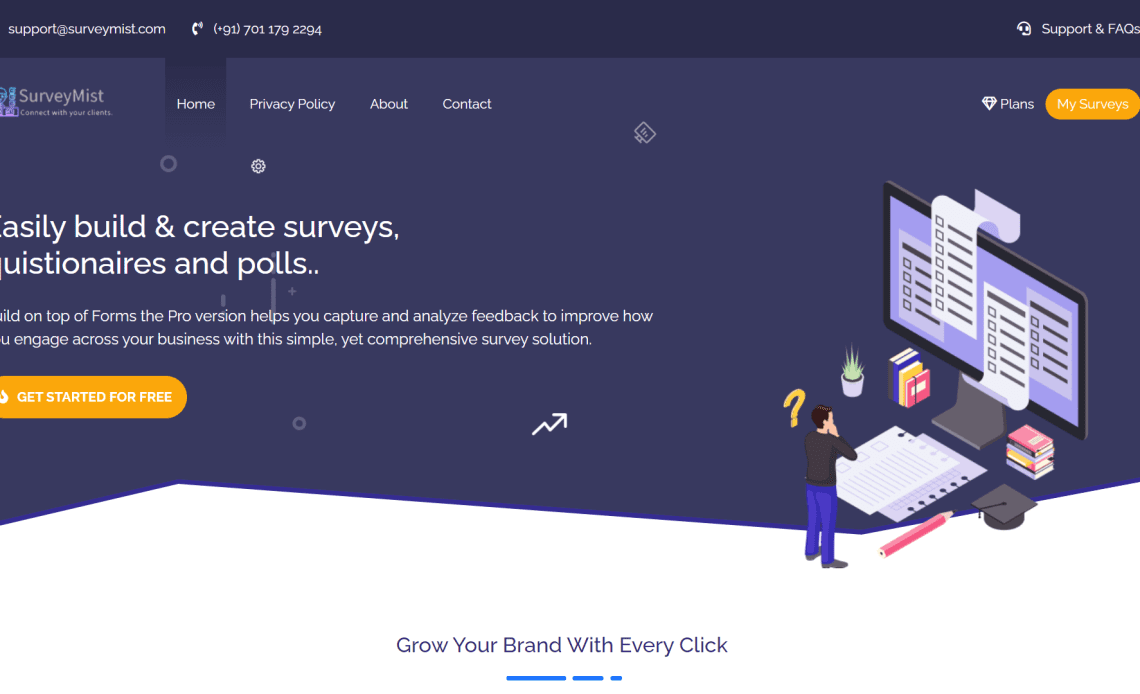 SurveyMist makes it easy to measure and understand feedback so you can drive growth and innovation.
Why SurveyMist?
ONLINE SURVEY TOOL
SurveyMist delivers the most secure online survey software with the most advanced features. The same comprehensive tool offers engaging survey design, multi-channel distribution, and complete analytics. The most sophisticated research platform in the industry delivers powerful insights, from segmentation to sentiment analysis.
ONLINE QUIZ TOOL
Secure, time-saving assessments that power learning. An online quiz maker that provides real results, not just the basics. Create and launch self-scoring quizzes in minutes and gain instant insights. Measure everything from training progress to regulatory compliance.
CUSTOMER EXPERIENCE
Collect customer feedback at every touchpoint. Use APIs to automate feedback collection by connecting to your CRM. Analyze text responses using NLP. Improve customer retention by closing the loop with an integrated case management system.
EMPLOYEE EXPERIENCE
SurveyMist offers a comprehensive EX platform for HR professionals. Employee Engagement Surveys help tackle the challenges of recruiting and retention. Dashboards, Sentiment Analysis, and Anonymity deliver real insight.
What is Experience Management?
Don't just try to solve problems as they occur. Predict and mitigate issues before they escalate. That's what Experience Management is all about. Collect data from key interactions to inform experience gaps and pain points. Enhancing customer and Employee experience is one of the best ways to improve brand loyalty, predict churn, and grow your business.
• Customer Experience – Collect actionable insights at every touchpoint and improve the overall customer journey experience to reduce churn and improve loyalty.
• Employee Experience – Understand employee pain-points and improve workforce productivity with regular pulse checks.
• Surveys and Assessments – Gather user experience insights with professionally designed surveys and assessments, and decode responses with powerful analytics.
After you conduct your survey you can review the always available online report as well as download all data from the survey for additional analysis.